Winter 2011
After last year, this winter you might have expected to be blocked in your homes with snow shovels and buckets of grit! But thank goodness we didn't get the cold weather expected. Nevertheless, the cold climate is a real concern and having the right curtain linings will help to lower your energy bills!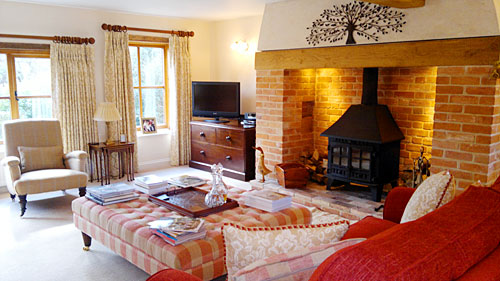 If you are having beautifully handmade curtains, making sure that the linings are suitable is a big part of the jigsaw. Choosing the right fabric that's perfect for you can take a while, but once you've decided, you can then trust in our knowledge and experience to ensure the right linings and interlinings for your curtains.
We can make sure you have the warmth you need and privacy to suit. We pride ourselves on listening to your needs and offering the best advice for you.
Just in time for the Christmas season we completed Martyn & Judith's curtains increasing their room temperature by 3°C and making their room look absolutely fantastic! They are simply over the moon with the results, especially the custom made to measure extra large footstool in Colefax & Fowler Marlon Check - big enough for a family whose tallest son is 6'7"!
I have always loved Colefax & Fowler fabrics. Take a look at our Gallery.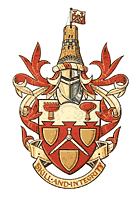 We can proudly announce that in January we became members of the Guild of Master Craftsmen. This reinforces our commitment to the highest standards of service and craftsmanship.
Thank you to all our clients for choosing us.
Best wishes,
Ecila
---
Autumn 2011
Autumn has brought with it the new collections from all the best fabric designers, but there is a particular collection from one of my fantastic suppliers that stands out for taking a different direction: Sanderson's Bloomsbury Collection is so very different from anything else this season we can safely say the minimal look is well and truly over!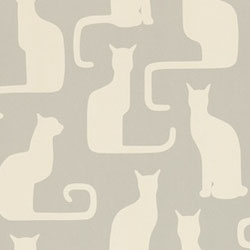 This collection feels beautifully eccentric. With its large bold designs and soft pastel shades, the current designers are enjoying the same creative freedom as the original Bloomsbury set.
The Bloomsbury Wallpaper Collection does have a hint of the recent past. With the pastel colours in both Dabs & Zig Zag the design team have had such fun with these wallpapers, but there is one wallpaper that I just adore: it's the Omega Cats in the very soft grey tones which would look fantastic in any room.
If you're looking for something to keep you warm this coming winter it has to be from Colefax and Fowler's collections, which are overflowing with contemporary elegance. The rich wools in Lanark really are timeless luxury; the pure new wools coupled with the embroidered Kashmir Leaf with is intricate coupling design leave me speechless. They are truly breathtaking.
All of this year's collections from Sanderson, William Morris, Colefax & Fowler, GP&J Baker, Jane Churchill, Mulberry, Baker Lifestyle and many more can been seen at our showroom in 41 Hewett Yard, Hall Road.
Best wishes,
Ecila Lee
---
Summer 2011
Summer has brought with it the stunning Nursery Tales collection from Jane Churchill. We have spent many hours putting together our very own Nursery Corner in our showroom, dedicated to new arrivals and little ones. The time-honoured designs can be seen in full length curtains where you really can see the benefits of blackout or dim-out linings, with super soft cushions and beanbags from our upholstery range, Luxury Velvets.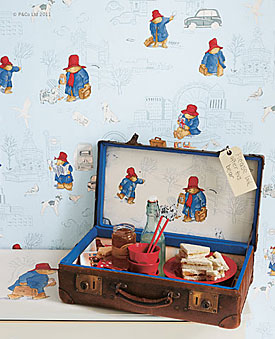 We really have enjoyed making these fabrics and yet again it's hard not to have a personal favourite: mine is Paddington Bear - in a more modern London town with the London Eye and Routemaster London bus! They all really do make you smile. Thank you to all of our clients who have supported us.
I'm happy to tell you that we have added to our team, which now has over 70 years combined experience of making soft furnishings to the highest standards. We hope you enjoy our new Gallery and thank you so much to all of our clients who kindly allowed us to photograph their homes and made us so very welcome.
Best wishes,
Ecila Lee
P.S. a very special thank you to Andrea Calvert at Gabrielle Photography
---
Spring 2011
Welcome to my blog. As we are seeing signs of summer, the timing just couldn't be better for William Morris to celebrate their 150th anniversary, by re-launching a superb collection of his most beautiful designs of fabric and wallpapers. They are re-launching old designs with a new twist that reflect some of Morris' best designs from Morris & Co. My favourite fabric from their new archive collection changes daily!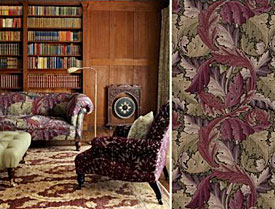 Today it's Acanthus Tapestry - the strong pattern design and deep colours turn this cloth into something so beautiful. The design team have also introduces two new designs that are equally as stunning: Orchard Print and Kelmscott Tree stand out and would look perfect on a small armchair in a study. I also really like their new wallpaper design, Garden Tulip; it brings a fresh light into a room with its bold flower.
Royal Mail has issued a collection of stamps to celebrate the anniversary too! Available from 5th of May.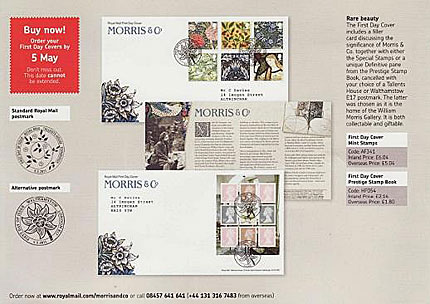 More good news... We are now very proud stockist of Mulberry, GP&J Baker, Baker Lifestyle and Threads, Colefax & Fowler, Jane Churchill and Kate Foreman, all of the collections available to view in our showroom!
Finally: we can't believe we've been open for a whole year! We have loved every single moment and made some true friends along the way. A huge thank you to all our clients for supporting us!
Kindest regards,
Stewart & Ecila Lee