Opening times:
Monday to Friday 9.30am - 5pm
Saturday 10am - 4pm
---
Here are testimonials I have received from my customers:
Dear Ecila,
Just a quick note to say thank you so much for the wonderful Roman blinds you made which are stunning, and especially for steering me in the right direction as regards fabric, which I absolutely adore.
Dear Ecila,
Thank you very much for everything. I am still very much loving and enjoying my curtains. The finished product is immaculate.
The original letters may be viewed upon request.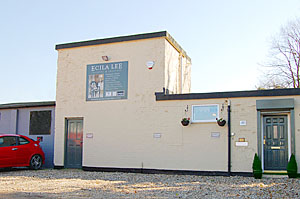 My showroom at 41, Hewett Yard, Hall Road, Norwich NR1 2SE