Spring 2014

I should start with an apology for not updating our blog! It really has been far too long!
Firstly we would like to congratulate all of the couples who decided to hold their wedding in the newly refurbished Great Yarmouth Town Hall, what a great venue for your wedding or event! When the hall was completed the council decided not to break the hall into sectioned work stations but to make it available to hire and you can definitely see why they did.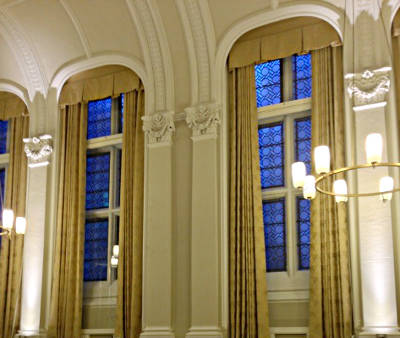 We have since become professionals in making sure we have the perfect tracks for huge curtains like these, on all of our larger projects for very heavy six metre long curtains we have trusted one company to supply our theatre tracks for us, ensuring that the curtains are useable from ground level, with the choice of having electric tracks that can be controlled with a smart phone app. You could even have electric curtains tracks in your home with a 10 day programme, remote and evening light sensors. In 2013 we completed our handmade curtains for the old Town Hall in Greenwich London and early this spring 2014 we handmade & fitted the curtains & roman blinds for the Jesuit Residence in Mayfair, London.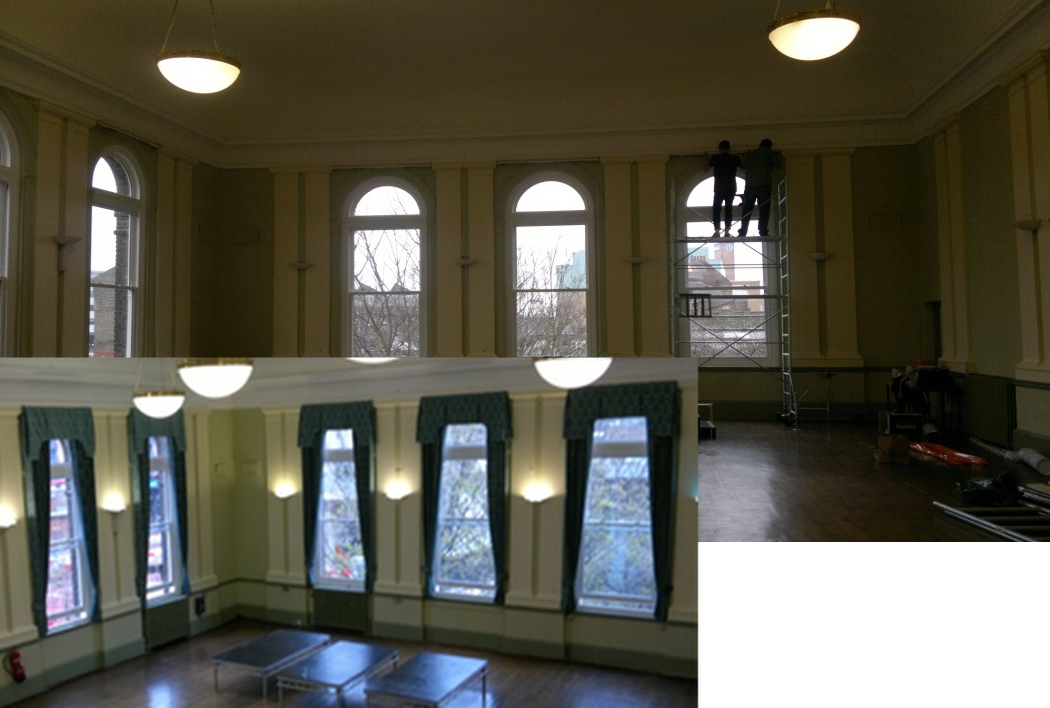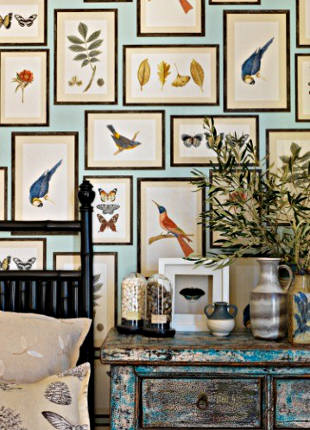 Like fashion on the high street, interior design seems to be keeping up with the fast pace. This spring Sanderson has launched Voyage of Discovery, a Darwin-inspired collection which is just captivating. The digitally printed detail in the design and colour is a real pleasure to enjoy - especially the cheeky Capuchins. All of the colours in this collection are joyful. Capuchins would look fantastic on a large roman blind or even on an upholstered sofa.
The collection draws on the excitement of discovering the new world in the late Victorian era. The etching drawings of the design Cocos printed on linen union reminds me of the fossils and butterflies my dad had in his own insect collection. Cocos comes both as a fabric and as a wallpaper in five different colours. Picture Gallery is a wallpaper of botanically drawn elements taken from the Capuchins fabric which are presented as framed souvenirs in this striking wallpaper. These are then set against richly coloured backgrounds, extremely different in each colour. This wallpaper could transform any room - it is a beautiful damask, a true classic. We will be adding photos of a current project to our gallery soon.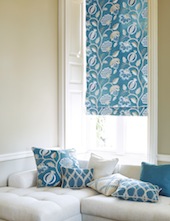 We have made the most beautiful curtains recently in Jane Churchill's embroidered linen Paradise Garden, There a quite a few gems in their Autumn 2013 collection. Loren, Orissa, Foxley, Carus and Soleo to name but a few, keep an eye on our gallery for a handmade headboard in Soleo.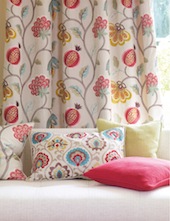 Dune is one of my favourite's fabrics its wave design is a raised flock on a heavy woven two toned weave. Dune is real statement fabric available in black, red, aqua and navy.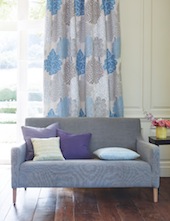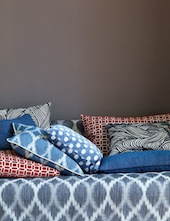 And finally may we take this opportunity to thank all of our clients for supporting us, this April we celebrate our fourth Year in the Hewett Yard on Hall Road and we are so pleased to say we have really gone from strength to strength. Check our Gallery for some of the soft furnishings we have some really lovely photos to look at.