Pleated blinds
Pleated blinds are an inexpensive and flexible way to shade your windows. I can offer a wide range of colours.
Roman blinds
Roman blinds offer you a huge choice of fabrics and may give you a more attractive finish for your home. They can also give good sound insulation.
Vertical blinds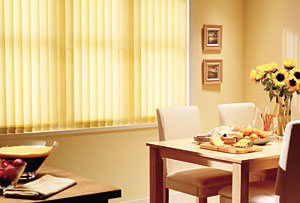 Roller blinds
As with pleated blinds, roller blinds can be an inexpensive solution, but they are more versatile than pleated blinds as you have many options when it comes to colour or fabric.
Intu blinds
With no screwing or drilling, covering only the glass of windows and doors, these blinds offer good insulation.